Microsoft Outlook Express E-mail Settings:
The following example is illustrated using the following information:
Account or username: username@harlanonline.net
Password: password

To configure your mail settings perform the following tasks:
1) Open Outlook Express
2) Click on TOOLS
3) Click on ACCOUNTS
4) If a Harlanonline e-mail account already exists skip to Step 11
5) Click the ADD button then select MAIL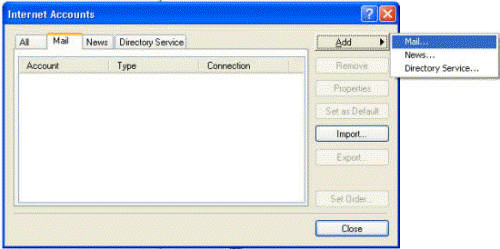 6) Type in any Display name that you want to use and click NEXT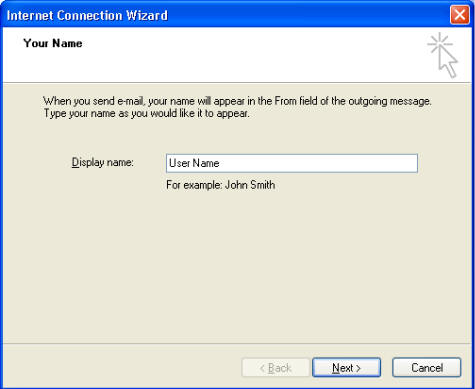 7) Type in your e-mail account and click NEXT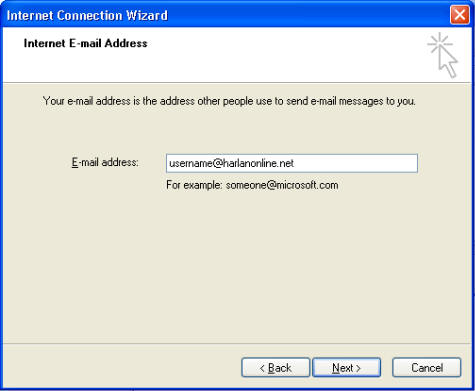 8) Complete the Incoming and Outgoing settings as listed below:
Incoming mail (POP3, IMAP, or HTTP) server: pop.harlanonline.net
Outgoing mail (SMTP) server: smtp.harlanonline.net
Click NEXT to continue ...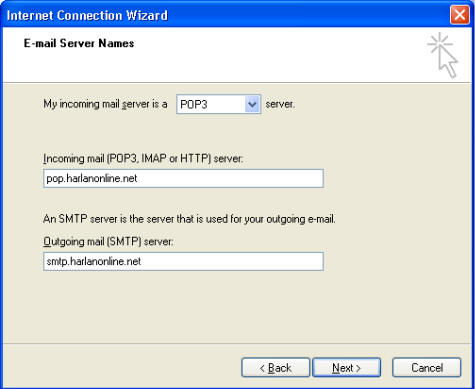 9) Type in your username (including the @harlanonline.net)
as your Account name and then type in your password
(the password will not be shown and will appear as dots).
Click NEXT to continue ...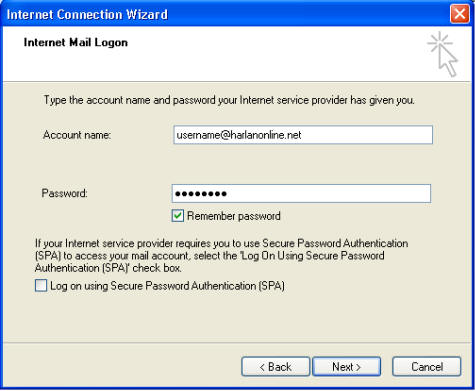 10) Click FINISH to return to the INTERNET ACCOUNTS screen.

11) Now click on the PROPERTIES button and then click on the
SERVERS tab at the top. Put a check mark in the "MY
SERVER REQUIRES AUTHENTICATION" box below the
Outgoing Mail Server option and then click the OK button
to save your settings.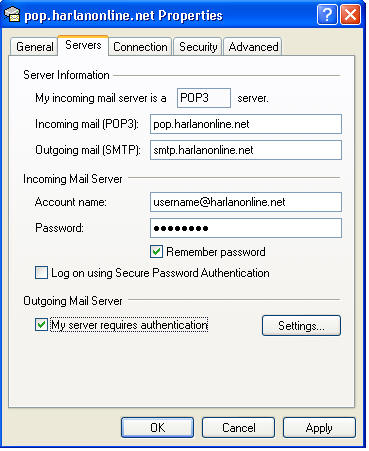 12) Click CLOSE to exit from the INTERNET
ACCOUNTS screen and you're done!